large pellet machine
Large pellet machine is usually referred to large scale pellet milll in the market. Due to different size, design and models, when you purchase the large pellet machine, you need to consider some tips.
Workshop of Large Pellet Machine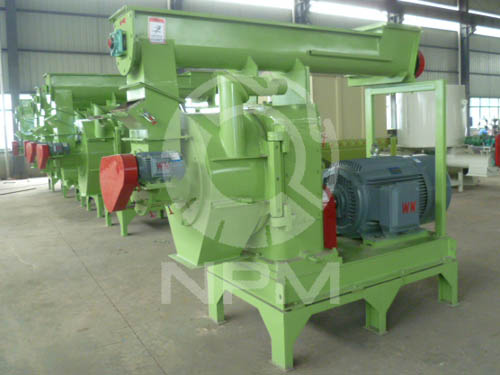 Make sure that large pellet machine can process the raw material you have perfectly. For example, when raw material is the wood wastes, you need large pellet making machines designed for high-density materials maybe proper to your requirements. However, you choose the grass, you may need a different kind of pellet machine which differs from sawdust, wood chips and wood shavings. Meanwhile we will recommend our large scale pellet mill for customers to be option. This is an ideal machine for you to start your pellets business.
NPM Supply Large Pellet Machine for You
Technical Parameters of Large Pellet Machine
Type
Capacity ( t/h )
Power (kw)
Ring Die Capacity (t)
Pellet Specifications (mm)
NPM420
1-1.5
95kw
800-1000
6 / 8 / 10 / 12 / 14
NPM508
1.5-2
115kw
1000-1200
6 / 8 / 10 / 12 / 14
Type
Forming rate
Ability to operate (h)
Noise
Dimensions (mm)
NPM420
>95%
>20h
≦88dB[A]
3300*1200*3943
NPM508
>95%
>20h
≦90dB[A]
3450*1470*4445
Type
Weight
Pellet energy consumption
Main motor speed (r/min)
NPM420
≈3t
≈85°
1000
NPM508
≈4.5t
≈80°
1000
Make sure the large pellet mahcine that you choose should be the right size. If your pellet plant is a larger size, small pellet mill is absolutely not a perfect one for processing pellets with large capacity and efficiency. On the contrary, if you want to make own pellets at home, the large pellet making machine will spent you more cost. Pick the size that you think is sufficient for your industrial reasons. Therefore, it is necessary to choose a propre large pellet machine for different applications.
Wood Pellets Producing by Large Pellet Machine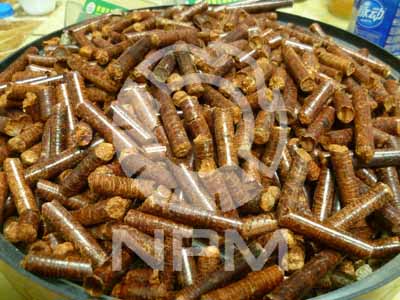 Check the machine if is well protected and maintained pre and post use. Remember, you're making the wood pellets for commerical purposes and sale to the public. Thus, the pellets have to be high quality in order to get clients' return. In addition, make sure all of the parts that require lubrication. Remember, before buying an ideal large scale pellet mill, you need to do more concrete research about the pellet mill market. Don't too be impetuous! But I am sure our large pellet making machines are appropriate choice for you. The maintenance is so easy.